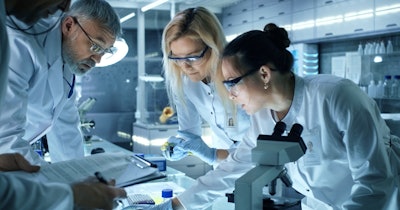 Thermo Fisher Scientific has begun selling software to streamline workflows at molecular diagnostics labs and test developers.
The software, Diomni Enterprise, is designed to address the problems that "antiquated systems" cause for clinical labs and kit manufacturers. According to Thermo Fisher, existing systems are hard to scale to support increased throughput and expanded test menus.
At labs, "manual and inefficient" systems may complicate sample tracking and regulatory compliance. Assay developers also face regulatory compliance challenges, according to Thermo Fisher, and extended R&D timelines because of "transitions between development stages and a lack of process standardization."
Thermo Fisher created Diomni Enterprise to address those problems, initially to help clinical labs keep going during the COVID-19 pandemic. Fernando Beils, vice president and general manager of qPCR instruments at Thermo Fisher, explained how the work led to the development of Diomni Enterprise.
"What followed was the earliest stages of the Diomni solution, delivering a digital platform that supports testing workflows with the flexibility required to accommodate rapidly evolving needs," Beils said in a statement. "We have continued to build on this platform and are excited to deliver a more robust and scalable tool for labs and assay developers across testing environments."
The software connects different steps in the testing workflow in a single platform. Thermo Fisher expects labs that bring instruments, assays, and laboratory information systems into a single platform to increase the traceability of their samples and reagents and allow multiple users to access assay templates and results simultaneously. The software works with research-use-only and in vitro diagnostic assays.