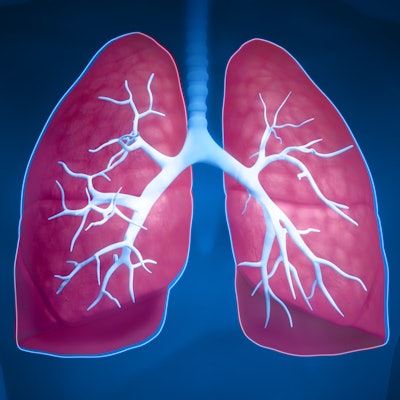 BioAffinity Technologies on Wednesday announced the results of a study of high-throughput flow cytometry for lung health.
The study, published in PLOS One, analyzed sputum by flow cytometry as the basis for high-throughput diagnostic tests to determine the health of the lung, BioAffinity said.
The firm has developed CyPath Lung for the early detection of lung cancer, which uses flow cytometry to count and characterize cells in a person's sputum, or phlegm. The test's automated analysis of the flow cytometry data detects cell populations that indicate cancer is present.
"Flow cytometry allows for analysis of whole cells and cell populations that make up the lung environment," Maria Zannes, president and CEO of BioAffinity, said in a statement. "Our research provides a better understanding of how disease changes the lung environment and how flow cytometry can be used as a diagnostic tool by analyzing sputum."
Earlier this month, the firm went public on the Nasdaq with a $7.9 million initial public offering.