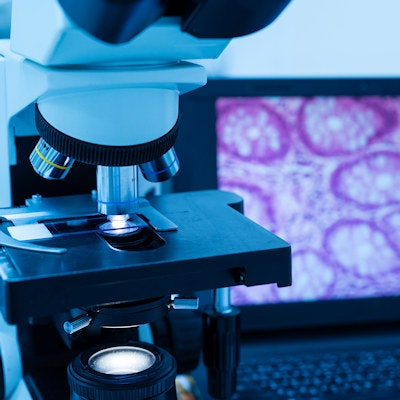 Paige on Thursday announced a partnership with OptraScan to streamline digital pathology technology adoption in the U.S., EU, and U.K.
The companies aim to reduce barriers to the adoption of digitizing glass pathology slides, which will in turn enhance workflows in pathology and oncology, Paige said.
"This collaboration is an important step in our mission to unlock the full potential of [artificial intelligence (AI)] in routine clinical use and provide healthcare professionals with precise insights to help patients get the most effective care," Andy Moye, CEO of Paige, said in a statement.
Together, the companies will integrate Paige's clinical artificial intelligence applications and interoperable enterprise imaging platform with OptraScan's digital pathology scanner to enable end-to-end digital pathology workflow solutions.