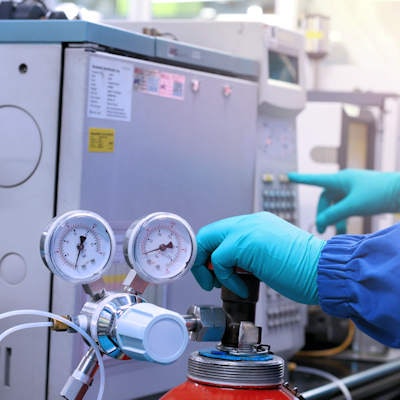 Agilent Technologies on Thursday announced a collaboration with Mettler Toledo to address an ongoing concern for some laboratories: error-prone sample preparation for chromatographic results.
The firms have introduced a new sample preparation workflow that improves results and provides a "digital experience for operating chromatographic instruments," Jacob Thaysen, president of Agilent's Life Sciences and Applied Markets Group, said in a statement.
Sample preparation, a critical part of many laboratory workflows, can be a source of errors and inaccuracies that leads to costly quality investigations or rework, Agilent noted.
The solution from Agilent and Mettler Toledo offers a fully automated and digitized liquid chromatography or gas chromatography workflow to eliminate common errors in the weighing process.
The solution automatically transfers weighing results to the latest release of Sample Scheduler for Agilent OpenLab CDS. Sample Scheduler retrieves the sample and weight data from the Mettler Toledo LabX software, enabling users to seamlessly route sample and weighing information to any instrument in the laboratory, Agilent said.