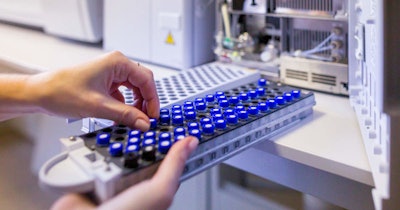 Life sciences proteomics firm Seer on Wednesday announced an expanded collaboration with Thermo Fisher Scientific.
Seer will establish the Seer Technology Access Center to showcase its latest product, the Proteograph XT Assay Kit, in combination with the Thermo Scientific Orbitrap Astral mass spectrometer (MS).
According to Seer, the combination of these products will enable unprecedented depth and scale in complex biological samples, with more than 6,000 protein identifications and more than 42,000 peptide identifications per sample from human plasma.
Its new center will address an important unmet need for researchers who do not have access to mass spectrometry but wish to undertake deep unbiased proteomics studies; those would include translational and genomics researchers performing population-scale studies with deep molecular profiling, Seer said.
Furthermore, Seer and Thermo Fisher will develop and optimize proteomics and proteogenomics workflows, including the integration of data and analysis protocols.
The Seer Technology Access Center will provide mass spectrometry services on the Thermo Scientific Orbitrap Astral MS to new Proteograph XT customers, as well as end-to-end solutions to customers who are looking for access to the biological insights that can only be gained from deep, unbiased proteomics, Seer said.