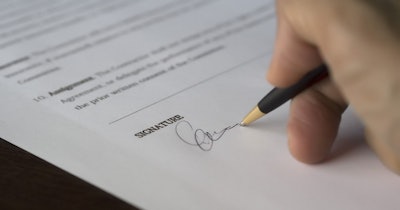 Werfen on Thursday announced a partnership agreement with Thermo Fisher Scientific for worldwide distribution of the TCAutomation laboratory automation system as part of the HemoCell Specialized Lab Automation system for hemostasis diagnostic testing.
The two firms had signed a previous exclusive agreement in 2015. This new exclusive, long-term agreement allows Barcelona-based Werfen to continue offering the HemoCell system.
The HemoCell system consists of Werfen's ACL TOP Family 50 Series Hemostasis testing platform and HemoHub Intelligent Data Manager combined with Thermo Fisher's TCAutomation system, designed to standardize sample processing with consistent turnaround times for routine and STAT samples. HemoCell has the largest installed base of hemostasis automation workcells globally.
"This significant continuation of our long-term distribution agreement is a testament to the strength of our partnership with Thermo Fisher Scientific," Remo Tazzi, Werfen's vice president of worldwide marketing and service, hemostasis, and acute care diagnostics, said in a statement.
Financial and other terms of the agreement were not disclosed.