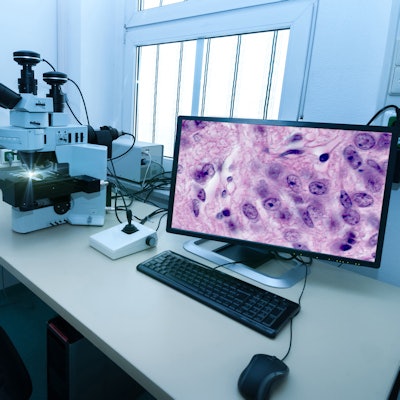 Inspirata is providing its Dynamyx remote pathology viewing platform for free to healthcare institutions affected by the COVID-19 pandemic.
The company specializes in cancer informatics and digital pathology solutions. It said that its platform may be used by pathologists to submit slides and to upload images, which can then be shared with colleagues globally.
"The tool will offer valuable real-time collaboration and case sharing capabilities," Inspirata said in a statement.
Providing the platform for free is part of the company's COVID-19 preparedness strategy. Access can be requested online.