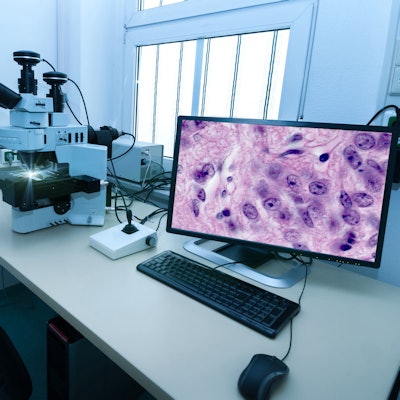 Tempus has launched a new informatics and research platform called Edge that gives pathologists access to artificial intelligence models for identifying samples with biomarkers with hematoxylin and eosin-stained slides.
Edge launched on March 21 and includes digital pathology algorithms that help users predict the potential of biomarkers from patients whose samples are not usually analyzed, according to the firm.
The company also plans to build a network of pathology laboratories across the U.S., which it calls Napa. An early Edge adopter and member of the Napa network is PathNet Labs; it plans to use Edge to identify prostate cancer patients with microsatellite instability-high tumors who are likely to benefit from poly (ADP-ribose) polymerase inhibitors, Tempus said.