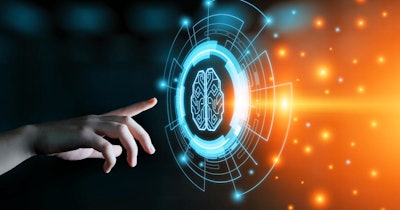 Roche on Friday announced at the HLTH 2022 meeting the introduction of the Navify brand to its digital health portfolio, which includes more than 30 digital solutions for labs, hospitals, and patients worldwide.
"Today we are using Navify digital solutions, such as algorithms and data science, to deliver insights that are actionable in healthcare, building on three decades of software experience with diagnostics in laboratories," Moritz Hartmann, head of Roche Information Solutions, said in a statement.
"We are creating open digital ecosystems with labs, hospitals, and medtech companies to bring the latest innovations faster to society to better serve patients, and to support clinicians in providing care for patients," Hartmann added.
The Navify digital solutions activate insights that provide evidence on how to optimize operational processes and clinical decision making in healthcare, Roche said.
The system improves the interoperability of digital infrastructure, uses advanced analytics to deliver operational excellence, improved workflows, and patient-centric ways of working, and generates advanced medical insights to augment clinical decision support, the company said.
In addition, Roche will use Navify Marketplace to connect labs, healthcare providers, and third-party medtech companies. Roche indicated that several startups and companies have joined, including Smart4Diagnostics, Imito, Decide Clinical Software, Glytec, Precordior, SteadySense, Deigma, TestCard, Etheclo, Tracie Healthcare Solutions, Binary Tech, and Medial EarlySign.