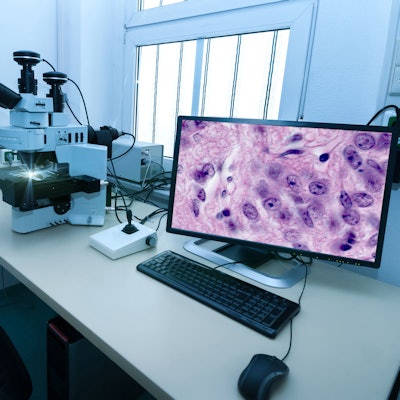 OptraScan and Inspirata plan to partner to help pathology labs, healthcare networks, and hospitals better access digital pathology images.
The partnership is OptraScan's latest offering in its pay-per-use scanning device service. Clients of the two firms will be able to use OptraScan image files from its Dynamyx digital pathology workflow software platform, they said.
OptraScan provides cloud-based whole-slide imaging systems, with capacity ranging from 15 slides to 480 slides. It includes confocal, brightfield, fluorescence, and frozen section applications, according to the company.