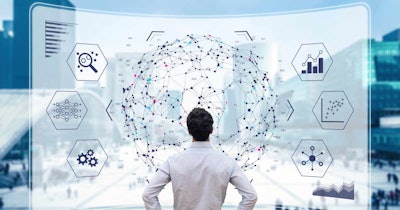 Top executives of the Swiss biomedical data analysis startup BigOmics Analytics have revealed how they plan to expand its scope.
The company's plan includes providing a more complete pipeline for end-to-end analysis of transcriptomics and proteomics data, according to an interview with GenomeWeb.
Murodzhon Akhmedov and Ivo Kwee, who co-founded BigOmics Analytics as a spinoff of the Institute of Oncology Research in Bellinzona, Switzerland, told GenomeWeb of their hopes for the company following a collaboration with DNAnexus, which was announced earlier this month.
In the interview, Akhmedov, who is CEO, described BigOmics as a data visualization and exploration company that currently specializes in proteomics and transcriptomics data.
Kwee, who is chief technology officer, said that the integration of the company's Omics Playground -- its bioinformatics software that allows customers to visualize omics data -- into the DNAnexus precision health data platform, gives the startup "important access" to the latter's library of workflows. It also facilitates collaboration in the secure DNAnexus cloud environment, according to the interview.
"Partnering up with well-established players in the market like DNAnexus [is] crucial for us to provide end-to-end analysis and value," Akhmedov said.
BigOmics has a forthcoming product called Multi-Omics Playground that is currently in beta testing; while the company currently only supports analysis of human and mouse data, more organisms and more omics are planned, the executives added in the interview.
According to the report, BigOmics has raised 2.7 million Swiss francs ($3.1 million) in venture capital to date, none since early 2022.
Akhmedov told GenomeWeb that funding is sufficient for now, as BigOmics has revenue from paying clients, including Remix Therapeutics, ProFound Therapeutics, the University of Antwerp, University College Dublin, and South Korea's National Cancer Center.
Drug discovery with the help of transcriptomics and proteomics data is a key focus for the company because that is what many customers are involved in, but BigOmics also supports biomarker identification and target identification for academic users, reported GenomeWeb.