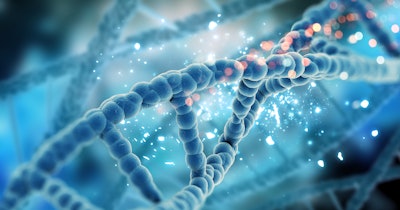 Irvine, CA-based Oncocyte on Wednesday became the latest in vitro diagnostic company to announce a reduction in force, saying it is laying off approximately 20% of its workforce.
Joshua Riggs, CEO of the precision diagnostics firm, said the layoff is part of a plan to bring its cost structure in line with its kitted product strategy and to optimize operational efficiency. The workforce reduction is expected to extend the company's cash runway into 2024.
Oncocyte is a developer of molecular diagnostic tests. Its DetermaIO gene expression test assesses the tumor microenvironment to predict response to immunotherapies. VitaGraft is a blood-based solid organ transplantation monitoring test. Its pipeline test DetermaCNI is a blood-based monitoring tool for monitoring therapeutic efficacy.
Earlier this month, the firm announced results from the randomized phase II AtezoTRIBE clinical trial for metastatic colorectal cancer (mCRC), which used the DetermaIO test.
It separately announced the pricing of a $13.86 million public offering to support test development and commercialization.
In February, Oncocyte said that it sold 70% of its wholly-owned subsidiary Razor Genomics to Dragon Scientific. The deal is expected to eliminate about $8 million of annual operating expenses and $13 million of future milestone and development obligations, Oncocyte said.
Last month, the company said it would file a document with the U.S. Securities and Exchange Commission to extend the filing date for its Form 10-K, so that it could complete the final review of financial information required for full year 2022. It simultaneously said it has implemented cost-reduction plans to drive expected quarterly average cash burn for the second half of 2023 to less than $6 million, down from $10.5 million per quarter in the second half of 2022. Preliminary consolidated revenues for the twelve months ended December 31, 2022, were approximately $5.6 million, a decrease of 27% compared to the full year 2021, the firm said.
Oncocyte became the latest in a series of in vitro diagnostic companies to recently announce changes with the aim of reducing costs. LumiraDx recently said it will reduce its global workforce by approximately 40%, including full-time, part-time, and contractor positions. Other firms to recently announce such organizational changes include OraSure and Cue Health.
Shares of Oncocyte were down about 1% to $.34 in Thursday afternoon trading on the Nasdaq.