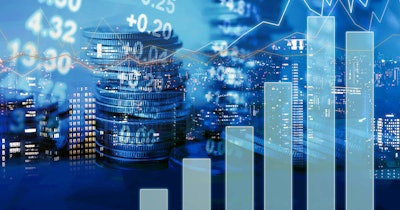 NeoGenomics announced Thursday that its 2023 second-quarter earnings were up 18% compared to the previous-year quarter.
For the quarter ended June 30, NeoGenomics brought in $146.9 million in total revenues compared to $125.1 million in the second quarter of 2022, exceeding analysts' average estimate of $137.4 million.
This total included revenue from clinical services of $123.2 million, up 17% from $105.6 million in Q2 2022, and revenue from advanced diagnostics (previously designated pharma services) of $23.8 million, up 22% from $19.4 million in Q2 2022.
The firm said in a statement that both its test volume and its average revenue per test grew 8% percent compared to the prior-year quarter, with each test performed now bringing in an average $417 revenue and 295,116 tests performed during the second quarter.
NeoGenomics' R&D spending was $7.5 million in the second quarter, down 13% from $8.6 million in the second quarter of 2022. Its SG&A costs rose about 5% to $79.2 million from $75.1 million in Q2 2022.
The quarter's net loss was $24.3 million, or $.19 per share, compared to $35.3 million, or $.28 per share, in Q2 2022. The firm reported an adjusted loss per share of $.05, better than analysts' average prediction of an $.11 loss per share.
NeoGenomics had $289.1 million in cash and cash equivalents and $120.3 million in marketable securities at the end of the quarter.
Based on the second-quarter results, NeoGenomics has now raised its full-year 2023 revenue guidance to between $565 million and $575 million from a previous range of $555 million to $565 million; it has also revised its net loss guidance to a range of $100 million to $107 million from a previous estimate of $108 million to $116 million.
In a call with investors, NeoGenomics CEO Chris Smith attributed the firm's steady growth to its strategic priorities and improvements in execution. He noted that NeoGenomics aims to continue to advance its minimal residual disease (MRD) franchise, which has been encouraged by its RaDar tests for breast cancer being granted Medicare coverage last month.
Under the determination, the RaDaR tests are covered now (and retroactively since March 24) for certain Medicare patients with HR-positive, HER2-negative breast cancer.