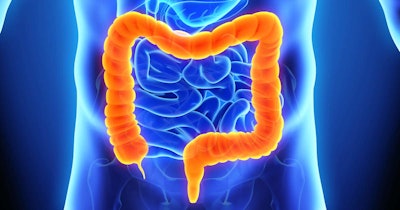 Exact Sciences after the close of the market on Tuesday said its first-quarter revenue rose 24% to $602.5 million from $486.6 million in the prior-year quarter.
Its shares rose more than 11% to $79.31 in Wednesday morning trading on the Nasdaq.
For the three months ended March 31, screening revenue for the Madison, WI-based firm grew 45% year-over-year to $443.2 million from $306.5 million and precision oncology testing revenue rose 2% year-over-year to $155.4 million from $152.6 million. COVID-19 testing revenue fell 86% to $3.8 million from $27.4 million in Q1 2022.
The screening business primarily includes laboratory service revenue from Cologuard tests and PreventionGenetics, while the precision oncology business includes laboratory service revenue from global Oncotype DX products and therapy selection products.
"The many investments we've made over multiple years are translating into durable revenue growth, industry-leading gross margins, and growing profits," Kevin Conroy, Exact Sciences chairman and CEO, said in a statement.
Conroy noted on a conference call to discuss the financial results that in the fourth quarter of 2014, the first quarter following the launch of Cologuard, its flagship at-home colon cancer screening test, the company tested 4,000 people. "This year, we've already screened more than 1.2 million people," Conroy said. "Cologuard has transformed the way that we screen for the number two deadliest cancer in the U.S. And we still have a huge opportunity to make an impact with 60 million people who are not up to date with screening. The platform we've built will continue to change the way cancer is detected and treated."
The firm is seeing a "dramatic increase in the electronic ordering rate" at health systems, which is helping Exact Sciences grow sales, Conroy said. "Today, if you focus on the 400 largest health systems, almost two-thirds of them have implemented electronic ordering and resulting. That keeps getting better over time, the ease of use, the reporting, the data they get, and then how we use that together fuels a deeper relationship with those health systems."
The firm's first-quarter net loss narrowed to $74.2 million, or a loss of $.42 per share, from a loss of $180.9 million, or a loss of $1.04 per share, in Q1 2022.
At the end of Q1, Exact Sciences had $421.4 million in cash and cash equivalents and $277.3 million in marketable securities.
The company raised its full-year 2023 revenue estimate to $110 million at the midpoint and said it expects to turn free cash flow positive this year, one year ahead of target.
For 2023, Exact Sciences anticipates revenue of $2.38 billion to $2.42 billion, including anticipated screening revenue of $1.77 billion to $1.795 billion; precision oncology revenue of $605 million to $620 million; and COVID-19 testing revenue of $5 million. Its revenue estimates at the total level have been raised from $2.265 billion to $2.315 billion.
"Customers are now realizing, especially in the screening space, that we can partner with them," Everett Cunningham, the firm's chief commercial officer, said on the conference call. "They're trying to hit screening and other metrics out there around quality, and they know that they can't do it alone. So, how they partner with Exact Sciences … to hit those metrics, we're seeing that pick up over the last few quarters."