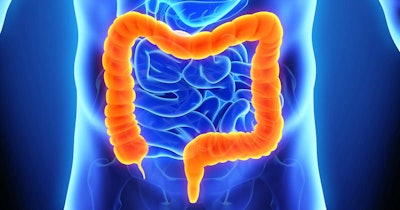 Exact Sciences has raised its full-year guidance after demand for its colorectal cancer test drove sales up by 19% in the second quarter.
Revenues for Exact Sciences' screening business, which sells the Cologuard colorectal cancer stool test, increased by 31% to $462.8 million in the second quarter. The growth pushed Exact Sciences' total sales up by 19% to $622.1 million, and emboldened the cancer screening and diagnostic test company to raise its full-year guidance.
Exact Sciences now expects full year-revenue of $2.441 billion to $2.466 billion, up from $2.38 billion to $2.42 billion under the prior forecast. The increase is underpinned by screening revenue. Exact Sciences added $50 million to the bottom end of its screening revenue outlook, raising it to $1.82 billion, and $40 million to the top end.
Management used the second-quarter results conference call to discuss work to establish future growth drivers. An updated version of Cologuard is nearing the market, with Exact Sciences aiming to submit the final module of its approval application by the end of the year and start selling the test in early 2025. The test could address a shortcoming that stops some physicians from using the existing product.
"We know which physicians that are out there that had the objection of, hey, the false-positive rate is an objection," Everett Cunningham, chief commercial officer at Exact Sciences, said on the second-quarter results conference call. "Once we launch Cologuard 2.0, we will focus on going to those physicians first." The plan is to use data to "go to the right targets with the right message," Cunningham said.
Exact Sciences is moving Cologuard 2.0 toward approval in parallel to its Oncodetect molecular residual disease platform. The company plans to file for a MolDx local coverage decision next year. Exact Sciences CEO Kevin Conroy warned investors that "this is an opportunity that is going to take a little bit of time to play out."