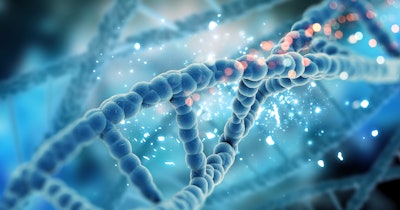 Agilent Technologies after the close of the market on Tuesday reported fiscal second-quarter revenues of $1.72 billion, an increase of almost 7% compared to $1.61 billion in Q2 2022.
For the quarter ended April 30, the Santa Clara, CA-based company posted revenues of $968 million for its Life Sciences and Applied Markets Group, up 8% year-over-year compared to $896 million. Diagnostics and Genomics Group revenues were $362 million, up 1% year-over-year compared to $358 million. Agilent CrossLab Group revenues were $387 million, up almost 10% year-over-year compared to $353 million.
In the Life Sciences and Applied Markets Group business, liquid chromatography and mass spectrometry products saw 16% growth in the recently completed quarter with strength across all end markets, Michael McMullen, CEO, president, and director of Agilent, said on a conference call to discuss the financial results.
"Continued demand for lab consumables led to 13% growth in that business as well," McMullen added.
Meanwhile, strength in the pathology and nucleic acid therapeutics businesses drove growth in the Diagnostics and Genomics Group, partly offset "by general industry-wide weakness in genomics," McMullen said.
Q2 net income was $302 million, or $1.02 per share, compared to $274 million, or $.91 per share, in Q2 2022. Second-quarter adjusted earnings per share (EPS) was $1.27.
At the end of the quarter, Agilent had cash and cash equivalents of almost $1.18 billion.
The company recently launched a next-generation sequencing (NGS)-based pan-cancer assay that leverages 679 genes for the molecular profiling of a broad range of solid tumors.
Separately, through a partnership, the Sophia Genetics DDM Platform will be integrated with Agilent's research-use-only SureSelect Cancer Comprehensive Genomic Profiling (CGP) Assay Kit.
In March, Agilent introduced an end-to-end digital pathology workflow solution -- which incorporates products from Agilent, Visiopharm, Proscia, and Hamamatsu Photonics -- at the United States and Canadian Academy of Pathology (USCAP) 112th Annual Meeting.
"Continued macroeconomic uncertainty, coupled with stresses in the banking system have accelerated a more conservative approach from our customers across the globe," McMullen said. "This has primarily affected CapEx-related instrument spending across most end markets but [is] centered mainly in the pharma markets in the U.S. and China. Early-stage biotech customers, while a small part of our revenues, dramatically scaled back purchases as funding and liquidity challenges drove cash conservation."
Third-quarter revenue is expected to be $1.64 billion to $1.675 billion, and adjusted EPS $1.36 to $1.38.
Agilent said its full-year 2023 revenue is now expected to be $6.93 billion to $7.03 billion, representing reported growth of 1.2% to 2.7% and core growth, which excludes the impact of currency and acquisitions and divestitures within the past 12 months, of 3.0% to 4.5%. Fiscal-year 2023 adjusted EPS is now estimated to be $5.60 to $5.65 compared to a previously announced range of $5.65 to $5.70.
The full-year revenue estimates were reduced from a previously announced range of $7.03 billion to $7.10 billion, representing reported growth of 2.7% to 3.7% and core growth of 5.5% to 6.5%.
"Outside of these early-stage biotechs, the order funnel continues to be healthy, but it has taken a longer time for orders to be approved, slowing deal velocity and [the generation of] some new orders," McMullen continued. "We expect this constrained capital environment to remain in place throughout the course of our fiscal year. Because of these factors, we are taking a more cautious approach to the second half and have revised our forecast downward."
Agilent shares dropped more than 10% to $115.32 in Wednesday morning trading on the New York Stock Exchange.