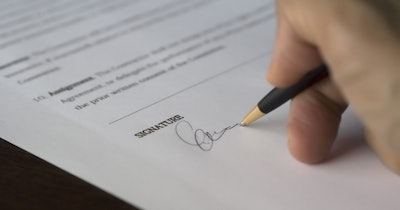 Flatiron Health and Guardant Health have signed an agreement to integrate Guardant's genomic profiling test portfolio into Flatiron's cloud-based OncoEMR electronic medical record (EMR) platform.
Under the agreement, the clinicians in Flatiron's network of more than 800 cancer care locations will be able to order Guardant's advanced blood and tissue cancer tests through OncoEMR. Flatiron's care providers will also be able to track the status of tests and review results directly in patient records.
The integration was beta-tested earlier in the year at multiple oncology practice sites; in a statement, the companies said they saw greater than 75% utilization of the integrated system over conventional ordering workflows. The two firms plan to roll the integration out fully over the OncoEMR network over the next few months.
Financial and other terms of the deal were not disclosed. Flatiron reached an agreement with Caris Life Sciences in September 2022 to integrate Caris' molecular profiling portfolio with OncoEMR.