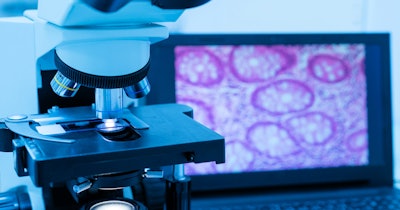 Source LDPath on Wednesday announced an agreement that makes Ibex Medical Analytics' artificial intelligence (AI) platform, Galen, available to its network of more than 200 pathologists.
Financial and other terms of the agreement were not disclosed.
Source LDPath, part of Source BioScience and provider of laboratory services in the U.K., said that Ibex's AI-enabled workflows will be integrated into an inhouse developed laboratory information system (LIS) and reporting system. Furthermore, the AI-enabled tools will be used to diagnose multiple tissue types and improve diagnostic accuracy and efficiency, Source LDPath said.
The laboratory services provider is building a large private digital pathology network in the U.K., "helping in mitigating the impact of the continued shortage of pathologists and addressing the NHS backlog in cancer diagnosis, which has become a national priority," Sanj Lallie, commercial and digital/AI director at Source LDPath, said in a statement.
The Galen platform is used in routine clinical practice in laboratories, hospitals, and health systems.