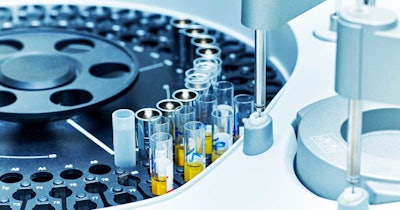 Quest Diagnostics on Thursday announced a group purchasing agreement for its laboratory stewardship solution with Premier, a healthcare company uniting an alliance of hospitals, health systems, and providers.
The agreement enables Premier members to obtain specific negotiated pricing and terms to access Quest's laboratory stewardship solution.
Financial and other terms of the agreement were not disclosed.
According to Quest's website, its laboratory stewardship solution includes Quest Lab Stewardship Enterprise, a data and analytics platform combined with advisory services that gives healthcare organizations access to insights from aggregated, deidentified testing data.
The product also includes Quest Lab Stewardship Reference, which provides insights from all Quest reference testing and more than 40 medical laboratory guidelines, sourced by clinical societies. These insights can help optimize lab testing and patient outcomes, according to Quest.
Its laboratory stewardship solution further includes Quest Lab Stewardship Advisory Services, a team that helps identify opportunities and build solutions for better performance, including governance program initiation and support, opportunity assessment, simple or complex data analysis, and laboratory data improvements.
The collaboration with Premier includes a streamlined process to expedite access and integration of the solution, alleviating the traditional request for proposal and negotiation process, Quest said.