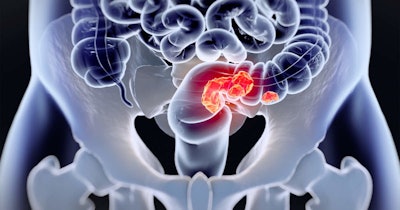 Guardant Health on Tuesday said it is supporting an investigator-initiated study led and conducted by Ohio State University to evaluate patient compliance with a blood-based test for colorectal cancer (CRC) screening.
The study, called the Ohio State University Guardant Shield Colorectal Cancer Screening Project, is being conducted by the Comprehensive Cancer Center – Arthur G. James Cancer Hospital and Richard J. Solove Research Institute at the university.
In the study, individuals from minority and underserved populations aged 45 and older who are in need of CRC screening will have the option to receive the Shield blood test. The test will be administered by a mobile phlebotomist, as part of their engagement with a community health van.
The Shield test detects colorectal cancer signals in the bloodstream from DNA that is shed by tumors, called circulating tumor DNA (ctDNA). Specifically, the test identifies specific characteristics of the DNA that may indicate the presence of cancer.
According to Guardant Health, integrating Shield into mobile health services will allow healthcare providers to bring blood-based screening directly to communities, making it accessible for eligible individuals who are not compliant with CRC screening.