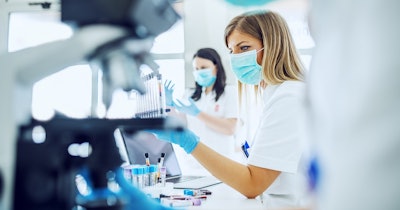 Quest Diagnostics said on Tuesday it has inked an agreement to acquire select assets of New York-Presbyterian's laboratory services business of to broaden access for providers in New York, Connecticut, New Jersey, and beyond.
Under the agreement, New York-Presbyterian, a large academic medical center, will still own and operate its hospital labs, including its anatomic pathology services laboratories, to continue providing clinical laboratory services to academic partners.
New York-Presbyterian determined that an agreement with Quest would provide the best path to giving its patients wider access "to advanced, quality laboratory services," Dr. Steven Corwin, president and CEO of New York-Presbyterian, said in a statement.
The parties expect to complete the transaction in the second quarter of 2023.
Financial and other terms of the agreement were not disclosed.