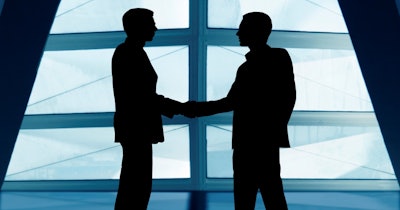 Guardant Health and Illumina have resolved their pending litigation, agreed to collaborate on the sharing of specimen samples and signed a long-term purchase and supply commitment.
Illumina filed a lawsuit against Helmy Eltoukhy and AmirAli Talasaz, the co-CEOs of Guardant, last year. Both had worked at Illumina more than a decade ago. In an earlier separate legal case, a court found that Eltoukhy deleted, or attempted to delete, confidential Illumina documents from his personal files. That ruling led to the Illumina lawsuit against Eltoukhy and Talasaz.
In the lawsuit, Illumina accused the pair of misappropriating its trade secrets and breach of contract. Eltoukhy allegedly took 51,000 documents, including 1,400 confidential files, that held trade secrets when he left the company in 2013. Guardant called the lawsuit "frivolous and retaliatory" last year.
The sides have now resolved their differences. In a statement, Guardant said the "three-year agreement includes a joint request to dismiss with prejudice the pending litigation between the companies." The request to dismiss includes "any allegations related to the subject intellectual property."
The companies have also extended a longstanding commercial relationship, Guardant said, "by agreeing to collaborate on the sharing of specimen samples to advance cancer research, and by entering into a new long-term purchase and supply commitment." Guardant, like many other developers of genetic tests, uses Illumina technology.
Illumina's purchase of Grail, a potential competitor to Guardant for the liquid biopsy market, has made the company both a supplier and rival to the diagnostic company. That could change, though, because of regulatory opposition that may force Illumina to divest Grail.