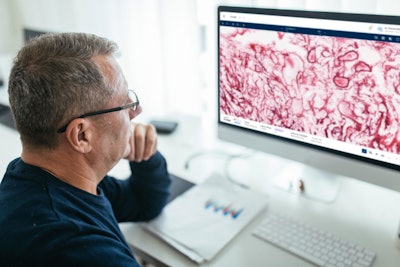 Agilent Technologies on Wednesday announced a multiyear distribution agreement with Proscia to offer a comprehensive digital diagnostic pathology system.
Combining Agilent's pathology staining solutions with Proscia's Concentriq Dx enterprise pathology platform will empower pathology labs to transform diagnostic efficiency and quality to improve patient health outcomes, Agilent said.
Financial and other terms of the agreement were not disclosed.
The firm noted that digital pathology is experiencing a new wave of adoption as laboratories seek to deliver on growing expectations for precision medicine amid a worsening pathologist shortage and rising biopsy volume.
Proscia's Concentriq Dx scalable enterprise pathology platform is CE-marked under IVDR and is available for primary diagnosis in the US during the COVID-19 public health emergency.
It enables primary diagnostic workflows in individual labs and the largest laboratory networks, offering a digital environment for viewing, managing, and analyzing images.