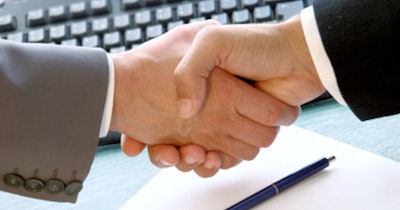 Sepsis diagnostic testing firm T2 Biosystems on Wednesday announced that its Innovative Technology contract with Vizient, a U.S.-based group purchasing organization, has been extended through March 31, 2024.
Products covered under the contract with Vizient include the T2Dx Instrument, the T2Bacteria Panel, and the T2Candida Panel, which detect sepsis-causing bacterial and fungal pathogens directly from whole blood.
Financial and other terms of the contract extension were not disclosed.
"We believe there is a strong need for hospitals to have more effective rapid diagnostics that enable earlier targeted therapy, and this contract with Vizient improves hospitals' access to our life-saving technology," John Sperzel, chairman and CEO of T2 Biosystems, said in a statement.
T2 Bio said that through the extended contract, Vizient members will continue to have access to broader exposure and contracted pricing for the T2Dx instrument and panels.
Vizient serves a wide range of healthcare organizations that represent a combined purchasing volume of approximately $100 billion annually and includes more than 50% of the nation's acute care hospitals, 95% of all academic medical centers, and 20% of the country's ambulatory market.