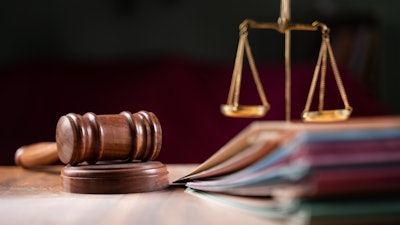 A jury in the U.S. District Court for the District of Delaware found on Tuesday that Guardant Health infringed on patents held by TwinStrand Biosciences and licensed to the University of Washington.
The jury found Guardant liable for damages amounting to $83.4 million.
In the lawsuit, filed in 2021, TwinStrand and the University of Washington alleged that Guardant's digital sequencing technology, employed in several of its cancer test kits, uses methods that are covered by two patents related to a duplex consensus sequencing method. Furthermore, the lawsuit claimed that the patent infringement had been willful.
In a statement, Guardant said that it intends to file additional motions in the U.S. District Court for the District of Delaware and the U.S. Court of Appeals for the Federal Circuit.
"We strongly disagree with this decision and will vigorously appeal for its overturn," Helmy Eltoukhy, co-founder and co-CEO of Guardant Health, said. "We believe the ruling ignores the strengths and merits of our R&D and intellectual property, which we painstakingly developed for over a decade."