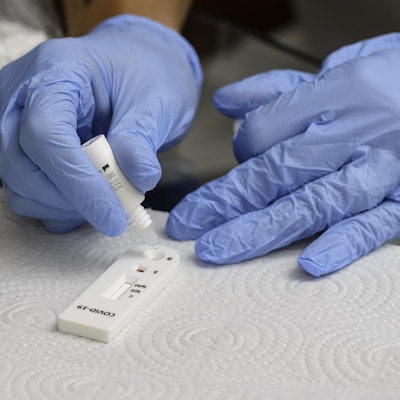 LumiraDx is launching a portable, rapid onsite COVID-19 surveillance test in the U.S., the company announced.
The company said its SARS-CoV-2 antigen surveillance test can test up to five samples simultaneously and deliver results in less than 12 minutes.
The test is not authorized, cleared, or approved by the U.S. Food and Drug Administration and, therefore, can be used for surveillance purposes only. The company also said public health surveillance test results cannot be used for individual decision-making.