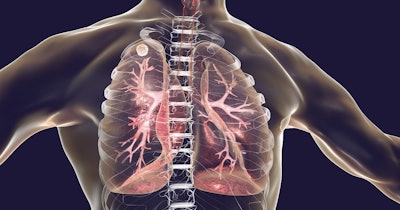 The Bill & Melinda Gates Foundation has awarded $14.2 million in grants to LumiraDx for the ongoing development of its point-of-care molecular diagnostic tuberculosis (TB) testing system, the firm said on Wednesday.
The TB test runs on the firm's multi-assay diagnostic platform.
The company said that it is developing the test to provide results at a low price, enabling clinicians to immediately commence appropriate treatment and patient management, thus maximizing health outcomes and minimizing further spread of infection.
London-based LumiraDx said that with support from the foundation, it is developing the system to provide testing at a lower cost and incorporate a tongue swab that makes it easier for a higher percentage of patients to be tested.
The portability of the LumiraDx Platform, which weighs only 1.1 kg and uses a rechargeable battery, would allow the TB test to be used in decentralized settings across low- and middle-income countries where lab access is limited.
The LumiraDx point-of-care platform supports both molecular and immunoassay technologies.