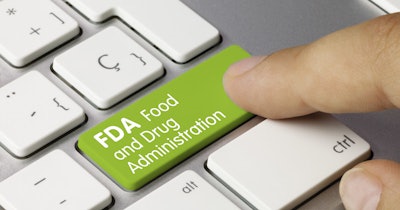 DiaSorin on Friday announced that it has received 510(k) clearance from the U.S. Food and Drug Administration (FDA) for its Simplexa COVID-19 & Flu A/B Direct assay.
The test detects and differentiates influenza A, influenza B, and SARS-CoV-2 viruses to help ensure physicians can recommend the most appropriate treatment for each patient.
With flu and COVID-19 circulating widely in the U.S., patients frequently present with nonspecific symptoms common to some respiratory infections. It is important for physicians to understand which virus or viruses are present to select therapies and recommend the most appropriate management plan, such as isolation strategies.
The Simplexa COVID-19 & Flu A/B Direct assay offers clinical laboratories a sample-to-answer diagnostic workflow that enables them to generate actionable results efficiently, with minimal hands-on time, according to DiaSorin.
The real-time reverse transcription-polymerase chain reaction (RT-PCR) assay uses nasopharyngeal swab samples and is used with the DiaSorin's Liaison MDX instrument. The assay detects viruses in a little more than an hour. No separate sample extraction or processing is required, and one to eight samples can be tested at one time in a streamlined, simple workflow, DiaSorin said.
This test adds to the firm's current FDA-cleared menu of molecular assays used to diagnose the most common respiratory infections during the winter season, the Simplexa Flu A/B & RSV Direct Gen II, and during the COVID-19 pandemic, which includes the Simplexa COVID-19 Direct.
The Saluggia, Italy-based firm obtained FDA clearance for its Simplexa COVID-19 Direct kit last September.
DiaSorin noted that its FDA-cleared menu for respiratory infections provides long-term options to labs after the pandemic-related emergency use authorization (EUA) period has ended, enabling implementation of diagnostic algorithms based on specific lab needs or seasonal needs, or both lab and seasonal needs.
The development and commercialization of the Simplexa COVID-19 & Flu A/B Direct assay was funded in whole or in part with $4.04 million from the Department of Health and Human Services (HHS) Biomedical Advanced Research and Development Authority (BARDA).