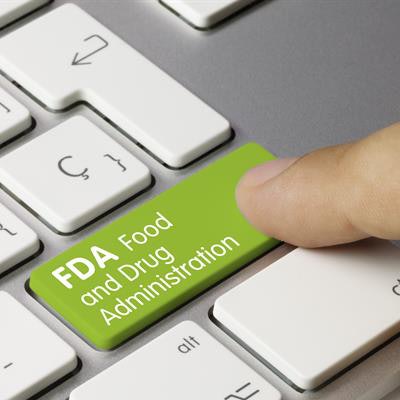 To better balance test availability and quality in current and future infectious disease emergencies, the U.S. Food and Drug Administration (FDA) should leverage its experiences during the COVID-19 pandemic, according to a report announced this week by the U.S. Department of Health and Human Services Office of Inspector General (OIG).
OIG offered numerous recommendations to manage such infectious disease emergencies, saying the FDA should access and, when appropriate, revise its guidance for Emergency Use Authorization (EUA) submissions for tests.
The FDA should also develop a suite of EUA templates for future emergencies involving novel pathogens, OIG said.
The agency had adopted such approaches during the COVID-19 pandemic after the failure of the Centers for Disease Control and Prevention's (CDC's) first test rollout revealed vulnerabilities in the federal approach to testing early in the COVID-19 pandemic, OIG noted in a statement.
"It is typical for CDC to be the first to receive an Emergency Use Authorization for a test, and FDA expected that the CDC's test would meet the early testing needs of the nation. However, CDC's first test was unusable for many weeks while no other test was authorized," OIG said.
In addition, due in part to its limited engagement with the public health labs that were using the CDC's test, the FDA was slow to realize that testing by public health labs was far more limited than it initially expected.
To address problems with the first authorized COVID-19 test, the FDA worked with the CDC, including allowing the CDC to modify the terms of its original EUA.
However, preventing a similar problem from occurring in future emergencies should require actions outside of the FDA's authority alone, OIG said.
"In using its EUA authority, FDA also made calculated decisions to increase availability of COVID-19 testing, but these decisions often came at a potential cost to test quality," OIG said. "FDA authorized tests using lower levels of evidence to support developers struggling to access clinical samples. FDA's policies allowed diagnostic and serology tests to get on the market quickly; however, that resulted in some problematic tests on the market, requiring further action by FDA."
FDA took steps to support developers and ease its workload, actions that may inform its approach in helping manage other current and future infectious disease emergencies.
The steps included issuing EUA guidance, updating submission guides for developers of tests who were interested in requesting EUAs, and adjusting the EUA review process, OIG said.
Among its recommendations for the FDA for current and future emergencies, OIG said the agency should expand the FDA Center for Devices and Radiological Health's existing device-tracking platform to facilitate EUA submission and monitoring.
Furthermore, the FDA should expand and improve resources for test developers on the EUA process, establish formal communication channels between the FDA and the lab community to be used in emergencies that require testing, and work with federal partners to implement lessons learned about a national testing strategy that go beyond the EUA process.
The FDA has agreed with all of OIG's recommendations, OIG added.