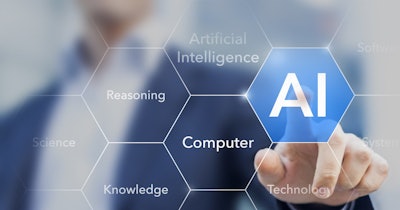 A. Menarini Diagnostics on Monday announced the commercial launch of Prime MDx, a fully automated molecular diagnostics platform at WorldLab-EuroMedLab in Rome from May 21 to May 25.
The Prime MDx system has been previewed at Medlab Middle East in Dubai, United Arab Emirates, and at ECCMID in Copenhagen, Denmark.
Prime MDx is an all-in-one, sample-to-result platform designed to allow users to process a variety of sample types through real-time polymerase chain reaction (PCR), the Florence, Italy-based firm said. The platform uses pre-filled plates with universal extraction solution, and can run up to five different assays per sample for a maximum capacity of 240 samples per day using artificial intelligence (AI)-driven software.
The system will be launched with two test panels – one for viral upper respiratory-tract infections, the other for viral transplant infections – that can be used for a broad range of sample matrices. The company is currently developing other test panels for the system.