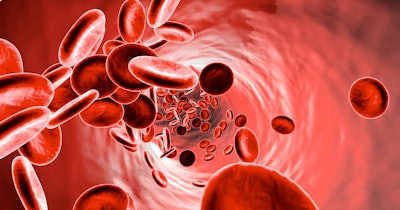 Single-cell technology and liquid biopsy developer Menarini Silicon Biosystems on Wednesday announced results from a study published December 7 in Cancer Discovery demonstrating that the enumeration and genomic characterization of circulating tumor cells (CTCs) at varying stages of multiple myeloma (MM) is invaluable in predicting disease aggressiveness and pathology.
Furthermore, while biopsy is the conventional method of CTC characterization, Menarini's minimally invasive Cellsearch platform was found to be an effective tool in the monitoring and management of CTC in patients in the early stages of the disease.
Menarini conducted the study in collaboration with researchers from the Dana-Farber Cancer Center.
Multiple myeloma, a blood cancer that forms in plasma cells in bone marrow, accounts for 10% of hematological malignancies worldwide. Asymptomatic precursor stages are typically heterogeneous in their risk of progression; the lack of monitoring tools for patients in these precursor stages of MM is a critical unmet medical need.
The study used CTCs from a cohort of 261 multiple myeloma patients. The majority of precursor patients analyzed in the study showed evidence of CTCs, with one or more CTCs detected in 82% of the overall enrolled population. In addition, the data showed an increase in the number of CTCs in the progression from one precursor stage to another.
In the study, the CellSearch system, paired with the CellSearch CMMC test, effectively captured myeloma cells, enumerated them, and applied MinimuMM-seq to extract genetic information from each cell using a 4-mL blood sample.
The CellSearch CMMC test is available as a laboratory developed test (LDT) in MSB's CLIA-/CAP-/ISO 15189-certified laboratory in Huntingdon Valley, PA.
"This minimally invasive approach to capturing myeloma cells in blood is not only important to identify patients at higher risk of progression but reduces the need for bone marrow biopsies," Fabio Piazzalunga, president and CEO of Menarini Silicon Biosystems, said in a statement.