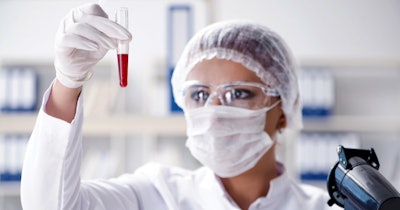 Tasso said on Tuesday that it has received the CE Mark for the TassoOne Plus, a high-volume liquid blood collection device, and has fulfilled the performance, safety, and relevant product requirements under the European Union Medical Devices Regulation.
With the CE Mark, the Seattle-based firm can offer the high-volume blood collection device in the European market.
The company said TassoOne Plus is the latest addition to its signature line of CE-marked blood collection solutions for dried and liquid samples.
Users collect their blood through an easy, virtually painless process that can be completed at home, Tasso said, adding that compared with traditional remote blood sampling, the process enabled by its devices generates "higher volumes and superior sample quality."
The clinical-grade samples fit seamlessly into existing downstream analysis workflows of pharmaceutical companies, healthcare organizations, and academic institutions across the European Economic Area, the company said.
"This CE Mark unlocks clinical-grade liquid blood collection for decentralized clinical trials and home healthcare within the European Union, accelerating and expanding access to care," Ben Casavant, CEO and co-founder of Tasso, said in a statement.