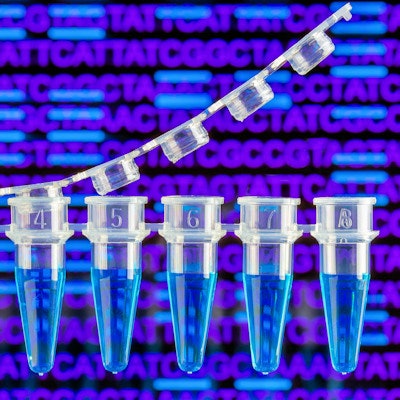 Qiagen on Thursday announced new additions to its NeuMoDx assay menu for organ transplant-associated viruses.
The assays, which permit the identification and quantification of the Epstein-Barr virus (EBV) and human herpesvirus 6 (HHV-6), have received CE-IVD certification for use in countries in the European Union and other countries that accept the CE Mark, Qiagen said.
The assay menu for transplant-associated viruses is used for viral load monitoring for the management of immunocompromised patients such as organ transplant patients, the firm said.
Its NeuMoDx three-step molecular diagnostics system extracts DNA from blood or urine samples to isolate target nucleic acids and then conduct reverse-transcription polymerase chain reaction (RT-PCR) tests. It is designed to automate workflow and is based on a microfluidic cartridge system, allowing the running of 12 reactions at once by hospital and clinical reference laboratories, Qiagen said.
The firm on Thursday also announced that it will launch a monkeypox research-use-only assay in 2022 for research and surveillance of the two current variants of the monkeypox virus, Clade I and Clade II.
Qiagen further intends to launch a new multiple-target assay that can differentiate between flu A and flu B, the two most common strains of influenza; respiratory syncytial virus (RSV); and SARS-CoV-2. The conditions are differentiated from one another in individuals suspected by a healthcare provider of respiratory viral infection. Qiagen said that the assay's dual target design will improve its robustness to lower the risk of future SARS-CoV-2 variants affecting its performance.
In September 2020, Qiagen acquired the remaining 80.1% of NeuMoDx Molecular for $248 million in cash.
In 2018, Qiagen paid $234 million to purchase a 19.9% stake in NeuMoDx along with the right to acquire the remaining stake.