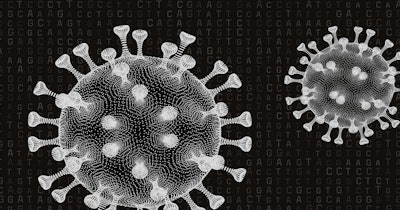 Immunodiagnostics company Pictor on Wednesday announced that it has partnered with Rako Science and Tasso to give New Zealanders access to Pictor's COVID-19 antibody test.
Pictor said its antibody test will be accessible through Tasso's Tasso+ in-clinic and remote blood collection device, while Rako Science will make the test accessible to New Zealanders and healthcare organizations labeled as Test2Detect.
Pictor said its PictArray SARS-CoV-2 IgG enzyme-linked immunosorbent assay (ELISA) enables COVID-19 assessments through detecting antibodies from a previous infection of SARS-CoV-2.
The assay detects whether the patient has spike protein (SP) and nucleocapsid protein (NP) antibodies or spike protein antibodies alone, which would indicate vaccination, the firm added. The test also examines whether at-risk patients have failed to mount a detectable antibody response despite vaccination or infection.
"The ability to test for SP, NP, and a combination of SP and NP allows us to understand an individual's circulating antibodies," Howard Moore, CEO of Pictor, said in a statement. "That way, the patient and their doctor will know whether the patient should be immunized or boosted."
The company further added that Rako will also offer supervised in-center testing at two locations in Auckland and Christchurch.