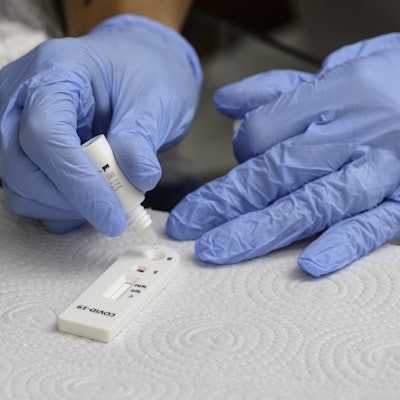 LumiraDx's SARS-CoV-2 Ag Ultra Test recently received the CE Mark, with the company promoting the test's performance in COVID-19 antigen testing.
The company said the test allows users to complete up to 80 tests per eight-hour day on a single LumiraDx instrument and matches the LumiraDx SARS-CoV-2 Ag 12-minute test in terms of performance.
The test has a positive percent agreement of 92.7% and a negative percent agreement of 100% versus RT-PCR in symptomatic individuals. The Ultra Test also showed 95.7% positive agreement versus RT-PCR in samples collected from asymptomatic individuals, the company said.