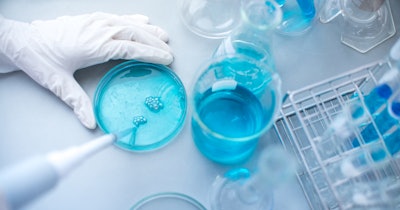 Qiagen on Monday announced the launch of a monkeypox virus (MPXV) test for its NeuMoDx automated PCR platform to improve surveillance and research into the outbreak of the disease in nonendemic regions.
The NeuMoDx MPXV Test Strip, currently for research use only (RUO), is a multiplex test designed as a dual-target assay that can differentiate between clade I and clade II variants of monkeypox, Qiagen said.
The test strip can be used on both its NeuMoDx 96 and NeuMoDx 288 molecular systems, the company added.
Qiagen said that the NeoMoDx assay is part of its testing portfolio which includes the Qiastat-Dx Viral Vesicular Panel RUO, launched this summer and capable of differentiating between monkeypox and five other pathogens with similar symptoms.