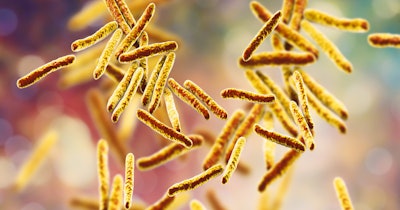 Qiagen on Tuesday announced that its QuantiFeron-TB Gold Plus (QFT-Plus) tuberculosis blood test has received the CE Mark under the EU's In Vitro Diagnostic Medical Devices Regulation (IVDR).
The IVDR framework, which went into effect in May 2022, imposes more stringent and broader requirements for CE-marking than the In Vitro Diagnostic Directive (IVDD) that it replaced, as well as more robust oversight by EU-designated independent organizations.
Qiagen's Ipsogen JAK2 RGQ PCR kit and NeuMoDx systems and reagents have already received CE Marks under the new IVDR requirements; the firm has pledged to transition all of its products to meet the new EU IVDR regulations.
"Our teams have been able to demonstrate that QuantiFeron-TB Gold Plus is compliant to the IVDR requirements through stringent regulatory review," Jean-Pascal Viola, senior vice president and head of Qiagen's molecular diagnostics business area, said in a statement. "Our customers can approach the transition with confidence and continue to use QFT-Plus as the modern gold standard for blood-based tuberculosis detection."