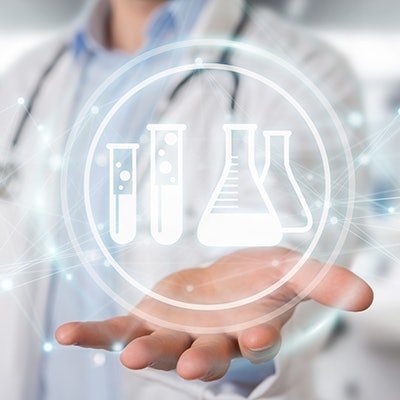 At AACC 2022 on Tuesday, Siemens Healthineers unveiled the Atellica CI 1900 Analyzer, a clinical chemistry and immunoassay testing system and lower volume version of its on-the-market Atellica clinical chemistry and immunoassay testing solution.
The system, with the capacity to conduct more than 250,000 clinical chemistry tests per year and more than 25,000 immunoassay tests per year, is in development and under review for potential clearance by the U.S. Food and Drug Administration (FDA), the firm said.
Siemens Healthineers added that the new analyzer is suitable for use as a standalone system in hub-and-spoke settings associated with integrated delivery networks.
The firm also unveiled the Atellica CI Max System consisting of the Atellica CI analytical unit and sample handler at AACC 2022. The system, which is also in development, has an integrated clinical chemistry and immunoassay annual capacity of more than 400,000 tests per year and an immunoassay annual workload of 40,000 tests per year, Siemens Healthineers said.