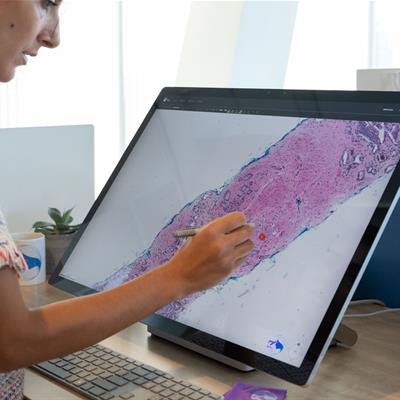 Artificial intelligence (AI) pathology company Paige has received U.S. Food and Drug Administration (FDA) 510(k) clearance for its FullFocus viewer for primary diagnosis of digital pathology slides.
The FullFocus viewer allows pathologists to view and navigate images from all major commercial brands of scanners, but this clearance initially applies to FullFocus when used together with the Philips Ultra Fast scanner.
In November 2019, FullFocus received the CE Mark, opening its use in European markets. Paige has early access trials underway across the U.S., Europe, and Brazil. The firm is also working to expand upon the 510(k) clearance to include the use of FullFocus with additional scanners and monitors in the near future.