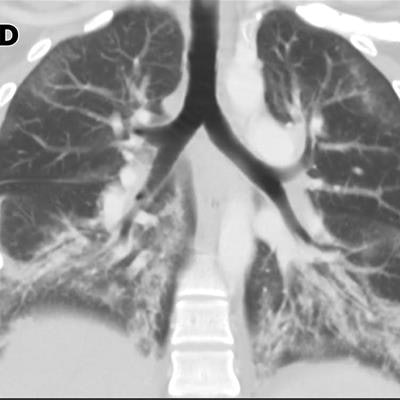 In news that sheds light on the recent outbreak of vaping-related lung disease, the U.S. Centers for Disease Control and Prevention (CDC) on November 8 disclosed that the presence of vitamin E acetate was discovered in 100% of lung fluid samples from 29 patients that were submitted to the agency from 10 states.
The discovery reinforces suspicion that vitamin E acetate is the cause of a series of cases of what the CDC has dubbed EVALI (e-cigarette, or vaping, product use-associated lung injury). It is believed that the substance is added to cannabinoid products sold online that have not been approved by the U.S. Food and Drug Administration.
In its bulletin, the CDC reported on its analysis of bronchoalveolar lavage (BAL) fluid samples sent to the agency. THC was identified in 82% of the samples and nicotine in 62%.
But more importantly, vitamin E acetate was found in all 29 samples, the CDC said. The agency found no evidence of other substances that had been cause for concern, such as plant oils, petroleum distillates like mineral oil, MCT oil, and terpenes (which are compounds found in or added to THC products).
"This is the first time that we have detected a potential chemical of concern in biologic samples from patients with these lung injuries," the CDC wrote. "These findings provide direct evidence of vitamin E acetate at the primary site of injury within the lungs."
Although vitamin E acetate has been associated with EVALI, the CDC cautioned that there is not yet enough evidence to rule out the contributions of other chemicals to the condition.
As of November 5, 2,051 cases of EVALI had been reported to the agency from 49 states (all but Alaska); Washington, DC; and one U.S. territory, the CDC noted. In all, 39 deaths have been confirmed.
"The latest national and state findings suggest products containing THC, particularly from informal sources like friends, or family, or in-person or online dealers, are linked to most of the cases and play a major role in the outbreak," the agency concluded.