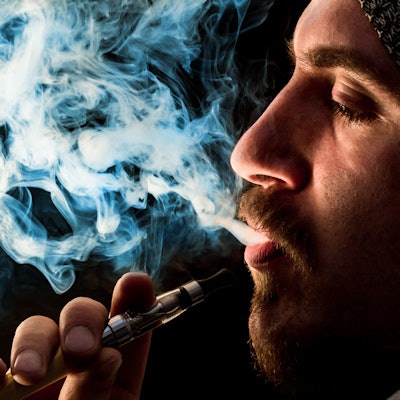 In an update to earlier findings, the U.S. Centers for Disease Control and Prevention (CDC) confirmed the presence of vitamin E acetate in the lung fluid samples of vaping-related lung injury cases examined as part of a report published online December 20 in the New England Journal of Medicine.
The researchers, led by Dr. Mateusz Karwowski and Benjamin Blount, PhD, of the CDC, analyzed the bronchoalveolar lavage fluid samples of 51 patients with electronic cigarette (e-cigarette), or vaping, product use-associated lung injury (EVALI). They detected vitamin E acetate in the lung fluid of 94% of the samples, as well as THC in 85% and nicotine in 64% of the cases. (The findings corroborated a previous CDC bulletin reporting the presence of vitamin E acetate in 29 vaping cases.)
In contrast, they found no trace of vitamin E acetate in any of the 99 healthy participants assessed, including 18 individuals who used e-cigarettes but did not have confirmed EVALI.
The ingestion of solid vitamin E acetate, a common ingredient in dietary supplements and skin creams, has not been associated with adverse health effects. However, heating vitamin E acetate or converting it into a liquid crystalline phase for inhalation could be responsible for triggering respiratory dysfunction, Karwowski, Blount, and colleagues noted. In addition, the timing of the EVALI outbreak earlier this year aligns with the appearance in late 2018 of vitamin E acetate in e-cigarette product fluid, especially in THC oil purchased on the black market.
"Vitamin E acetate may play a role in EVALI, a conclusion supported by the high detection rate of vitamin E acetate in BAL fluid from case patients," the authors wrote.