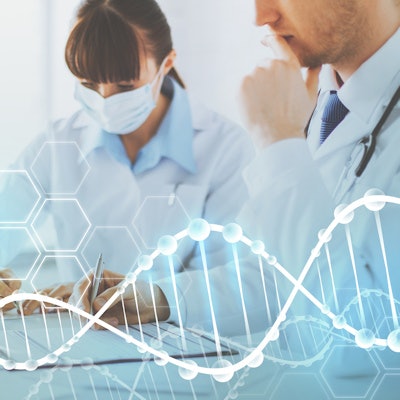 LabCorp announced on May 10 that it has begun offering Qiagen's therascreen companion diagnostic for detecting FGFR mutations in bladder cancer.
The FGFR Rotor-Gene Q (RGQ) reverse transcription polymerase chain reaction (RT-PCR) kit is the first product introduced through LabCorp's participation with Qiagen in a lab readiness program aimed at making new companion diagnostics available for drugs soon after approval by the U.S. Food and Drug Administration (FDA).
The agency approved the diagnostic on April 12 for use in screening for FGFR2 and FGFR3 mutations in locally advanced or metastatic bladder cancer that has progressed after treatment with platinum-based chemotherapy in conjunction with the targeted drug erdafitinib (Balversa, Johnson & Johnson). The drug's labeling specifies that patients should be selected for treatment using an FDA-approved companion diagnostic.