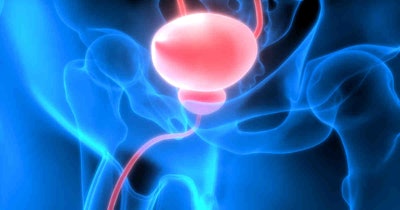 Scientists have found signatures associated with the response of bladder cancer to immune checkpoint inhibitors, suggesting that it may be possible to molecularly stratify patients to increase response rates.
The U.S. Food and Drug Administration (FDA) first approved a PD-1/L1 checkpoint inhibitor for use in bladder cancer in 2016. Clinical trials have shown around one-third of patients respond to checkpoint inhibitors such as Merck & Co.'s Keytruda when administered before the bladder is surgically removed. Many responders experience a durable cure.
However, questions remain about the most effective approach. Writing in Nature Communications, researchers at Northwestern University and other institutions note that "the most effective therapy for locally advanced and metastatic [bladder cancer] is unknown, with some treated with chemotherapy and others with immunotherapy." A diagnostic tool that identifies the patients most likely to respond to checkpoint inhibitors could enable physicians to determine the best treatment for each individual.
That thinking led the Northwestern team and their collaborators to characterize the tumor and immune microenvironment of samples taken from patients before and after the administration of Keytruda. The study combined transcriptional and genetic profiling with digital spatial profiling.
Through the analysis, the researchers identified five transcriptomic subtypes of bladder cancer that were associated with clinical and pathological responses to Keytruda. Assessments of each subtype for genetic and transcriptomic features behind the responses showed low interferon expression is associated with a lower response rate. Further work revealed the drivers of immune resistance in each tumor subtype.
Dr. Edward Schaeffer, PhD, a professor of urology at Northwestern University, explained how the work provides a more functional cancer genome atlas for bladder cancer. "The current genome atlas looks at the fundamental building blocks of bladder cancer but doesn't describe any treatment," Schaeffer said in a statement. "That's what makes this evaluation significant. This is about how bladder cancer responds to immunotherapy."
As well as looking at ways to identify the patients most likely to respond to checkpoint inhibitors, the researchers analyzed the tumors of non-responders in search of mechanisms that could inform the development of new medicines. The work revealed a potential way to make more tumors responsive to checkpoint inhibitors, a key objective among developers of immuno-oncology drugs.
The research found that KDM5B inhibition drives increased expression of proinflammatory genes. Based on the findings, the scientists think targeting genetic and epigenetic drivers of tumor subtypes could transform resistant tumors into a more responsive state.