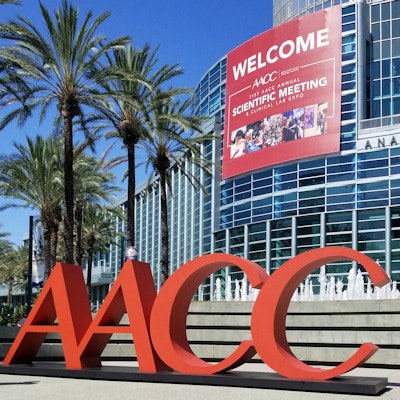 The American Association for Clinical Chemistry (AACC) has asked permission from the U.S. Food and Drug Administration (FDA) to allow all qualified local and state clinical laboratories to run their own in-house tests for the novel coronavirus without review by the agency.
The Association of Public Health Laboratories has asked the FDA to exempt its members from the standard review process, but the AACC believes this would not go far enough. AACC President Carmen Wiley, PhD, made the case for a broader exemption in a February 28 letter to FDA Commissioner Dr. Stephen Hahn.
In preparation for a potential surge in the demand for testing, the FDA should exempt all qualified state and local labs from review requirements, not just those associated with public health systems, the AACC said in a statement. These labs are strictly regulated under CLIA and by the U.S. Centers for Medicare and Medicaid Services, and they have successfully developed tests for use in serious health conditions in the past -- for example, HIV, the association explained.
The 2019 novel coronavirus, now known as SARS-CoV-2, causes the respiratory illness COVID-19. Because the coronavirus outbreak has been declared a public emergency in the U.S., by law, labs must get emergency use authorization (EUA) from the FDA to run tests, whereas normally they would be able to create their own laboratory-developed tests. The U.S. Centers for Disease Control and Prevention (CDC) has been distributing its own test to public health labs through an EUA, but problems with the tests have resulted in a lack of capacity.
With more than 82,000 cases confirmed globally, the World Health Organization has urged countries to prepare for a pandemic and advised a rapid scale-up in diagnostic capacity to test and confirm cases. In the U.S., the CDC has reported 15 confirmed cases through public health laboratories, plus 47 in repatriated citizens; the total number of people tested is low, at fewer than 500. This week, a case was reported in California in someone who had not traveled from China and had no known exposure to the virus.
Given the risk for the outbreak to become a pandemic and the problems with the CDC tests, "it is imperative for the U.S. to have coronavirus testing in place nationwide so that healthcare workers can contain the spread of this virus," the AACC said.
"Widely available coronavirus testing will enable healthcare workers to quickly identify, isolate, and treat infected patients -- especially those who might currently be slipping under the radar because they have no direct links to China or to other infected individuals," the association said.