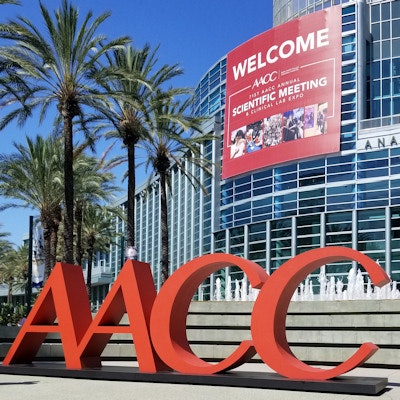 Due to concerns over the novel coronavirus, the American Association for Clinical Chemistry (AACC) has decided to move its annual scientific meeting to December 13-17, from its original date in July.
The AACC meeting is still set to be held in person -- not virtually -- at Chicago's McCormick Place, which is currently designated to be a hospital for people with SARS-CoV-2 and the associated respiratory disease COVID-19.
The organization's annual meeting was going to be held July 26-30 at McCormick Place. But in an April 6 statement, President Carmen Wiley, PhD, acknowledged the global spread and impact of COVID-19 and said health and safety are top priorities.
"Based on input from all stakeholder groups, and in close collaboration with host city officials, I am pleased to announce that AACC will be able to preserve the complete Annual Scientific Meeting & Clinical Lab Expo experience to which its members, exhibitors, and the entire laboratory medicine community have been looking forward," Wiley said.