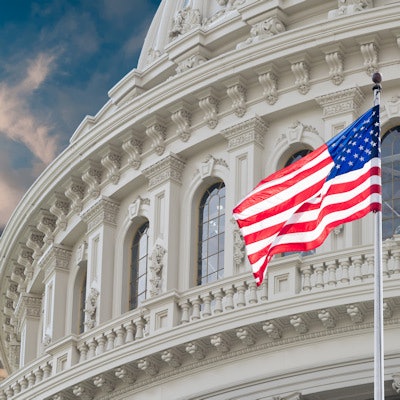 The American Association for Clinical Chemistry (AACC) is urging Congress to not include a bill to mandate greater regulatory oversight of laboratory-developed tests as part of its omnibus U.S. Food and Drug Administration (FDA) user fee legislation.
The Verifying Accurate Leading-edge IVCT Development (VALID) Act would limit the availability of laboratory-developed tests, decreasing patient access to these diagnostic tools, the AACC said. Often created when there is no FDA-approved commercial test available, these tests are frequently used to diagnose rare conditions -- such as genetic abnormalities in children -- or to respond to emerging health threats such as COVID-19, according to the association.
Currently these laboratory-developed tests are regulated by the U.S. Centers for Medicare and Medicaid Services (CMS) via Clinical Laboratory Improvement Amendments (CLIA) regulations. However, the VALID Act would also impose FDA oversight on these tests, "creating a burdensome dual regulatory environment that would prevent many labs from performing these essential tests," the AACC said.
In written comments sent to the U.S. Senate Health, Education, Labor & Pensions (HELP) Committee, the AACC highlighted specific concerns, including how adding FDA oversight would result in duplicative administrative, regulatory, and financial requirements that would make developing LDTs "cost-prohibitive for all but the wealthiest labs."
In addition, the FDA "doesn't have the bandwidth" to regulate laboratory-developed tests, the AACC said. The VALID Act would also significantly limit testing for rare diseases and hinder care for newborns, according to the association.
AACC President Dr. Stephen Master said that the association and others have worked in good faith with the Senate committee to correct the significant issues with the VALID Act. However, the version of the bill does not address those concerns, and the AACC is strongly urging that it be removed from the omnibus FDA user fee bill -- the FDA Safety and Landmark Advancements (FDASLA) Act.
"For the sake of our patients, we can't afford to pass faulty legislation in the name of expediency," Master said in a statement.