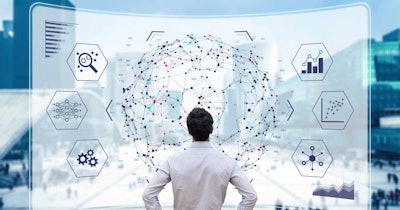 ARUP Industries is hoping to "push the boundaries of diagnostic medicine" via the launch of a new research institute that aims to forge collaborations with industry and community partners.
The launch of the ARUP Institute for Research and Innovation in Diagnostic and Precision Medicine, which is part of the ARUP Innovation Business Unit, was announced in late September.
The institute will develop projects in fields such as artificial intelligence (AI), sequencing, as well as developing clinical tests for specific disease areas, including Alzheimer's disease and rare and orphan diseases, leading executives have revealed to 360Dx.
The new institute is being led by Dr. Tracy George, ARUP's chief scientific officer and president of the innovation business unit.
"This institute will enable us to unite the exceptional expertise and operational capabilities at ARUP with industry partners to push the boundaries of diagnostic medicine," she said last month.
"We are at the cusp of remarkable, landscape-altering technologies, and by creating this institute, we are in a position to grasp that future and bring it to the present," added George, who has a background in research, pathology, and clinical trials work and who joined ARUP in 2018.
Dr. Robert Ohgami, PhD, who has a postdoctoral fellowship in immunology and oncology research at Stanford University School of Medicine and worked in translational research, will oversee the institute as vice president and chief medical director.
Ohgami told 360Dx that while the institute is actively pursuing collaborations that fit into its areas of interest, it has received multiple inquiries from academic groups and companies interested in partnering, and it has already signed multiple contracts.
Executives say a vetting process will determine which projects will have the most impact for patients and where ARUP can help most to spur tests and technologies, with some projects "already moving through the pipeline very quickly."
Ohgami joined ARUP in 2022 and has continued his work in research and new assay development. While at Stanford, he contributed to the development of next generation sequencing technologies, particularly targeted sequencing for myeloid neoplasms. At the University of California, San Francisco, he worked to operationalize digital pathology in hematopathology and expanded novel applications of next generation sequencing to the diagnosis of lymphomas and leukemias.
The institute's director is Erica Clyde, who recently served as group manager in ARUP's clinical trials department and was influential in the company's research efforts during the COVID-19 pandemic. The institute's leadership will also include a range of other experts and will aim to channel the experience of ARUP's 100-plus medical directors in "scaling and optimizing laboratory operations and translating discoveries from research environments into production."
"Innovation is essential to create the high-quality tests that physicians and patients rely on and to continue to support delivery of the best quality of care. Ultimately, our goal is to improve outcomes for the millions of patients we already serve each year," Ohgami said.