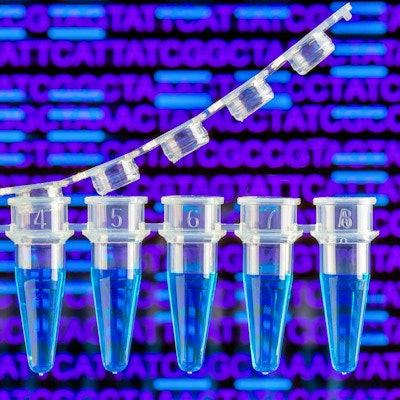 Proposed legislation that would expand Medicaid coverage to include the use of whole genome sequencing (WGS) for diagnosing some rare pediatric diseases has pros and cons, according to an opinion article published by Harvard Medical School researchers online June 29 in JAMA Pediatrics.
WGS has been proposed as a possible shortcut out of the "diagnostic odyssey," the ordeal endured by patients with rare diseases as they undergo a seemingly endless series of clinical evaluations, imaging studies, and laboratory tests before obtaining a diagnosis.
"Shortening or ending the odyssey could have significant clinical, psychosocial, and economic benefits," the authors wrote, adding that a child with a rare disease can currently expect to wait from five to as long 30 years for a diagnosis.
The bill under discussion is the Ending the Diagnostic Odyssey Act (HR 4144/S 3116), which if passed would allow states to provide certain children under the Medicaid program with access to WGS clinical services.
"By giving states an incentive to provide whole genome sequencing for eligible children through Medicaid, our bipartisan legislation will ensure that more children and their families can obtain the right diagnosis and treatment from the start," said Sen. Susan Collins (R-ME), who co-introduced the legislation in the U.S. Senate.
The bill is supported by more than 100 patient advocacy organizations, including the Genetic Alliance, Parent Project Muscular Dystrophy, the Tuberous Sclerosis Alliance, Alström Syndrome International, the Epilepsy Foundation, and the Asthma and Allergy Foundation of America, according to a statement released by Sen. Collins' office.
Whole exome sequencing left behind
A WGS test traditionally takes weeks to return results, but recent research has raised the possibility of ultrarapid WGS testing that returns results in less than five days, the authors noted.
A recent Medi-Cal pilot program found that using rapid WGS tests in babies with rare, genetically defined diseases produced better outcomes while decreasing care costs.
However, in their article, the Harvard Medical School researchers raised a number of points that could be interpreted as criticisms of the bill. The authors noted that the bill focuses only on WGS and does not consider whole exome sequencing (WES), a less expensive alternative. Whereas WGS captures the entire genome, WES examines only the approximately 1% to 1.5% of the human genome that encodes proteins.
"Further research is needed to understand whether WGS or WES is more adequate to help with reducing diagnostic odysseys," wrote Dr. Ann Chen, director of the Precision Medicine Translational Research Center at Harvard, and colleagues.
The authors also noted that it is unclear whether the benefits of the bill exceed the costs in economic terms. They calculated that the bill would cost Medicaid around $33 million to $44 million per year for newborns alone, not counting the additional 70 million children insured by Medicaid who would become eligible for WGS under the bill, driving the costs much higher.
Meanwhile, the economic benefits of WGS are currently unclear. One worry is that WGS could lead to increased healthcare expenditures without substantial clinical benefits, since an inconclusive WGS result can lead to its own costly diagnostic odyssey of further testing and follow-up. Furthermore, the authors estimated that even with WGS, around one-quarter of patients with rare diseases still would not obtain a medical diagnosis.
"Regardless of whether the bill passes, its introduction shows that genomic medicine is substantially changing clinical practice and patient care," the authors concluded.