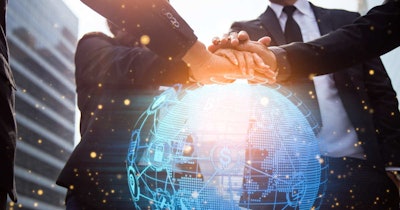 Illumina and Myriad Genetics have expanded a strategic partnership aimed at broadening access to oncology homologous recombination deficiency (HRD) testing for oncology.
Under the agreement, Illumina TruSight Oncology 500 HRD (TSO 500 HRD), a research-use-only test, is now available in the U.S.
The expanded partnership also establishes a companion diagnostic (CDx) testing alliance for the pharmaceutical industry, which will enable more clinical research for gene-based, targeted therapies, the firms said.
They noted that the agreement aligns Myriad's MyChoice CDx HRD technology with Illumina's pan-cancer test, TSO 500 HRD research test. Illumina developed the test with Merck and Myriad Genetics.
TSO 500 HRD is a single, comprehensive pan-cancer test to identify key genetic variants and homologous recombination deficiency critical for understanding cancer development and progression. HRD status is an important biomarker in tumors that harbor high levels of DNA damage, such as those present in ovarian, breast, prostate, and pancreatic cancers.
Myriad and Illumina's initial partnership led to Illumina's combined HRD and TSO 500 offering launch worldwide -- excluding the U.S. and Japan -- in June 2022.