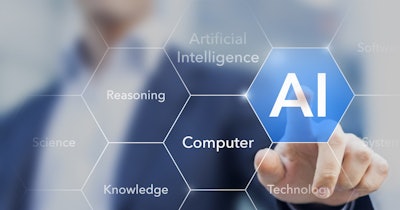 Artificial intelligence-based cancer diagnostics firm Lunit said Tuesday it is collaborating with the National Cancer Center Hospital East (NCCHE) in Japan to evaluate and validate an artificial intelligence (AI)-based pathology platform for tissue data analysis.
The Seoul, South Korea-based firm said that the partnership specifically aims to leverage the capabilities of its Lunit Scope platform to analyze immunohistochemistry and H&E tissue slide data from clinical trials, including NCCHE's molecular profiling projects.
The primary objective is to assess the ability of AI to accurately read biomarkers such as HER2 and PD-L1, and evaluate the performance of emerging biomarkers such as immune phenotypes.
The first set of findings from the collaboration are scheduled to be presented at the American Society of Clinical Oncology (ASCO) annual meeting in Chicago in June. The findings include the analysis of AI-assessed tumor-infiltrating lymphocyte density in the tumor microenvironment of microsatellite-stable locally advanced rectal cancer samples.